Post Comment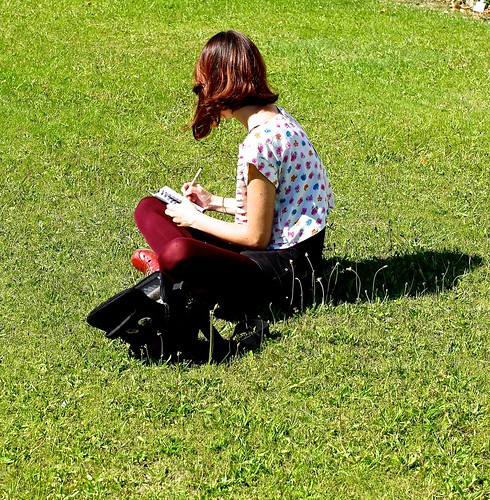 Those of us who are solitary writers are in good company (which sounds like an ironic turn of phrase). Many writers throughout the centuries have done their writing behind closed doors.
Darwin did his writing in the privacy of his home office. Visitors upset his fragile health so he had to carefully time visits away from his writing time. Virginia Woolf famously asserted that women needed "A Room Of One's Own" in order to write. I do my best writing by myself in total quiet.
Other writers, like Thoreau, prefer to write in the great outdoors. I get a lot of inspiration from nature, but I don't like to write out in it.
I very rarely sit at a desk to write. I do most of my writing on my laptop at my kitchen table. I journal daily, and for that I usually sit on my couch.
I can't concentrate to write when I'm in public, but I see a lot of people writing in places like parks and coffee shops. I can see how the stimulation of having other people around would get the creative juices flowing.
Where do you write?